Molen de Hoop zonnepit-broodmix 1 kg.
Broodmix voor een heerlijk meergranenbrood met natuurlijk lekker veel zonnebloempitten. Aan deze zonnepit-broodmix van Molen de Hoop hoef je enkel gist en water of melk toe te voegen. Eetsmakelijk.
Iets creëren van eerlijke ingrediënten uit de molen, tot iets waar iedereen z'n vingers bij aflikt, dat is natuurlijk heerlijk. Het verheugen, het voorbereiden, het kneden, het decoreren, het wachten op het resultaat, het proeven. De geur, de smaak, de lach.
Verwerking broodbakmachine
Recept per 100 gram van deze mix alleen nog 1 of 1,5 gram droge gist en 61-65 gram (cc) water of melk toevoegen. Alles op kamertemperatuur, deegtemp. 26'C.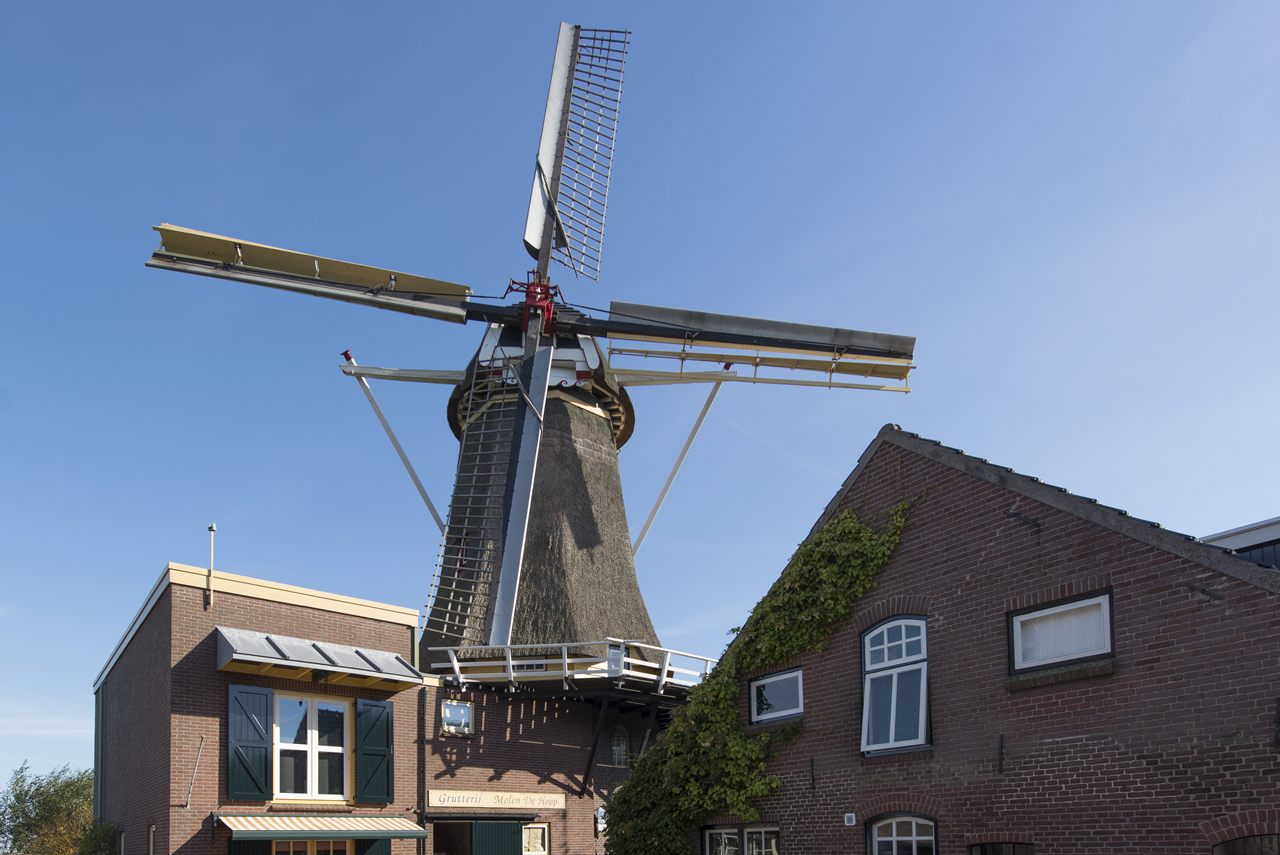 Ingrediënten
Tarwebloem, zonnebloempitten, tarwegluten, gierst (gepeld), lijnzaad, sojagrits (geroosterd), dextrose, sesamzaad (gepeld), bakkerszout, gerstmoutmeel, suiker, tarwemoutmeel, verdikkingsmiddel (E412), emulgator (E482, E472e, E471), zuurteregelaar (E263), enzymen (tarwe), meelverbeteraar (E300, E920).
Voedingswaarden per 100 gram
Energie: 1533 kJ / 366 kcal
Vetten: 7 gram
waarvan verzadigd: 1 gram
Koolhydraten: 59 gram
waarvan suikers: 2 gram
Vezels: 4 gram
Eiwit: 15 gram
Zout: 1,5 gram